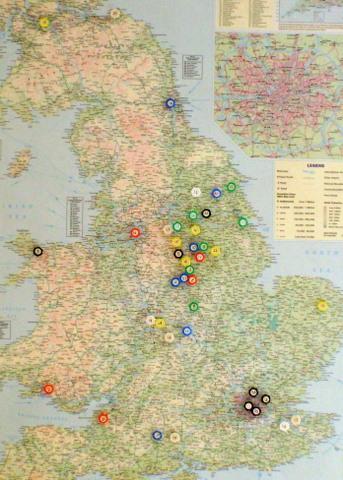 Clients' Business Activities and Geographical Locations
Present Clients are located in and around:
Yorkshire

The Midlands

Warwickshire

Hampshire

London and the South East

East Anglia

South Wales
... and range from companies with less than five employees to large multi-site companies with hundreds of employees.
From:
LOW RISK, for example, offices and shops, to
MEDIUM RISK, for example, food processing, light engineering and retail, to
HIGH RISK, for example, farming, heavy engineering and construction.
Whatever the requirements, The Safety Company Limited can advise businesses accordingly. Please contact us for further details.